Alex Rodriguez

Add Alex Rodriguez as a friend

Alex Rodriguez will be notified and will have to accept this friendship request, to view updates from Alex Rodriguez and their ratings you must follow them.

Remove Alex Rodriguez as a friend



About me
me gusta batman
About my collections
batman
Lists
Recent reviews

Posted : 2 weeks, 1 day ago on 14 March 2023 01:49 (A review of
Great Pyramid of Giza
)
nunca fui a ver las piramides pero son mid, y no me digan que no lo son, lo tiene en el nombre. es solo un triangulito hecho por esclavos.

0 comments,
Reply to this entry

Posted : 2 weeks, 1 day ago on 14 March 2023 01:42 (A review of
Juice
)
el resto de jugos

0 comments,
Reply to this entry

Posted : 2 weeks, 1 day ago on 14 March 2023 01:36 (A review of
Locro
)
El locro ​ es una especie de guiso de origen prehispánico y preincaico, típico de varios pueblos andinos, a base de zapallo, maíz ─especialmente blanco─, poroto blanco y papas, originario del área de la cordillera de los Andes, en Argentina, Perú, Chile, Ecuador, Bolivia​ y el suroccidente colombiano. por algo el locro solo se come una vez al año. esta comida esta muy sobrevalorada

0 comments,
Reply to this entry

Posted : 3 weeks, 4 days ago on 4 March 2023 04:15 (A review of
Doomentio
)
Me encanta ser blanco y estoy orgulloso de serlo me encanta tener sangre europea y aunque a muchos blancos les causaría rechazo la idea, yo me moriría de alegría si supiera que alguno de mis antepasados perteneció al Imperio español. Me encanta mi piel blanca, me encanta mi heterocromía (mi ojo color verde, mi ojo color miel) mi nariz respingada la forma de mi cráneo mis labios. Amo a las mujeres blancas son las mujeres más bellas que existen ante mis ojos. Me encanta la cultura, la historia y el arte de Europa, los considero lo más increíble que le ha pasado a la humanidad, adoro los idiomas las tierras la música, las tierras son hermosas, me encantan sus ideas, sus ideales, sus valores estoy orgulloso de ser un blanco en Latinoamérica, porque siempre fueron los blancos los que hicieron la mayor aportación a mi país, no me siento culpable por lo que hizo el Imperio británico en África, los mismos negros vendían a su propia raza, lo siguen haciendo hasta el día de hoy fueron los blancos quienes los liberaron y fueron los blancos quienes mejoraron su calidad de vida, ahora que se han deshecho de ellos con violencia es cuando África ha ido empeorando. No me siento mal por la santa inquisición, gracias a ella los musulmanes no tomaron Europa, los blancos de América fueron quienes desearon integrar a todas las razas en su sociedad, quienes decidieron darle una oportunidad a los demás. No me interesa el nazismo en Alemania, es un país con aportes maravillosos, los chinos han matado a millones y millones más, así como los (((judíos))), así como los indígenas se mataban entre ellos antes de que llegarán los españoles quienes intentaron igualmente asesinarlos, no es como que solo los blancos hayan esclavizado, la esclavitud por parte de los árabes a los blancos también existió, la esclavitud de negros a otros negros y así podríamos seguir con los pecados de todas las razas. Ya basta de la misma mentira, nosotros no estuvimos a la cabeza de los más grandes momentos de la historia porque fuéramos malvados u hubiéramos tenido suerte, lo hicimos porque fuimos los mejores, los más creativos, los mejores líderes los mejores negociantes incluso los más heroicos. Seguro no tengo nada en contra de alguien por ser de otra raza y seguro que seré llamado racista, nazi y demás pero no me importa, ya no me importa un carajo, el mayor defecto de la raza es blanca es que le importa tanto la moral, les importa tanto ser llamados racistas que están permitiendo la destrucción de su propia gente se están creyendo en cuento de que son los más grandes villanos ¡Ya basta! Yo como minoría en mi país no puede hablar por mi, pero ustedes europeos son una desgracia en este momento, no tienen la obligación de cambiar, no tienen la obligación de tolerarlo todo no tienen culpa que sentir, ustedes hicieron los grandes países que quieren destruir en primer lugar, nosotros inventamos la electricidad, las más grandes corrientes de pensamiento, las más grandes teorías científicas, las más grandes vanguardias artísticas ¡Muestra orgullo! No sucumbas a ad hominems, si eres llamado racista, si eres llamado nazi ¡Qué así sea! Disfrútalo, pon la frente en alto y piensen en sus prioridades.

0 comments,
Reply to this entry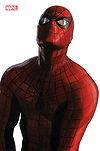 Posted : 3 weeks, 4 days ago on 4 March 2023 04:11 (A review of
Spider-Man
)
spiderman

0 comments,
Reply to this entry

Posted : 3 weeks, 4 days ago on 4 March 2023 11:53 (A review of
Henshin Emergence
)
le meten una coca cola en el culo a la prota. sexo sexo sexo sexo sexo sexo sexo sexo sexo sexo sexo sexo sexo sexo sexo sexo sexo sexo sexo sexo sexo sexo sexo sexo sexo sexo sexo sexo sexo sexo sexo sexo sexo sexo sexo sexo sexo sexo sexo sexo sexo sexo sexo sexo sexo sexo sexo sexo sexo sexo sexo sexo sexo sexo

0 comments,
Reply to this entry

Posted : 3 weeks, 5 days ago on 4 March 2023 03:27 (A review of
2B
)
culo sexo culo sexo culo sexo culo sexo culo sexo culo sexo culo sexo culo sexo culo sexo culo sexo culo sexo culo sexo culo sexo culo sexo culo sexo culo sexo culo sexo culo sexo culo sexo culo sexo

0 comments,
Reply to this entry
Movies
TV
Games
Music
Books
DVDs
My feed
Comments